17 May 2013
Morrisons signs online shopping deal with Ocado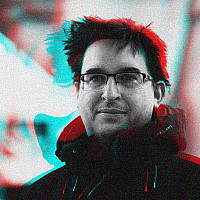 Morrisons has this morning announced that it's signed a long term agreement with Ocado, which will enable it to launch an online grocery delivery service by January next year.
The Bradford-based chain is the only one of the "big four" supermarkets not to currently offer online shopping. This new service will Morrisons branded, with a liveried fleet, but it will use Ocado's Dordon Fulfilment Centre in the Midlands to make the deliveries.
"This agreement is a significant strategic step for Morrisons. From a standing start, Morrisons will be competing in the fast growing on-line channel by the end of this year with a really compelling proposition," stated Dalton Philips, chief executive of Morrisons.
"The customer gets our affordable fresh food delivered by Ocado's state of the art distribution system. I'm confident that Morrisons.com will grow over time to be an operation of real scale and significance whilst creating meaningful long-term value for Morrisons shareholders
Morrisons will initially pay Ocado £170m to buy and then lease back its Dordon centre and then a further £46m will be invested to expand Dordon to accommodate the Morrisons' product range and integrate its systems. The supermarket will then pay annual service costs and a contribution towards Ocado's research and development.
"Morrisons desire to offer its customers the choice of online shopping illustrates the structural shift we are seeing in favour of the channel. We see Morrisons decision to adopt our model to drive its online launch as a further endorsement of our technological and logistical excellence," added Tim Steiner, chief executive of Ocado.
"Our customers will see no change to the service they receive from Ocado as a result of this agreement. We will continue to source products under our long term agreement with Waitrose, and our customers will continue to benefit from the existing high levels of service, wide range of products and competitive prices that they currently enjoy."