13 May 2013
Moorhouse hired by Brazen for Ronseal's Facebook campaign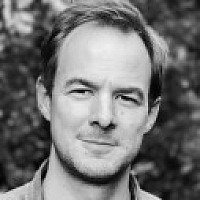 A private stand-up gig from Justin Moorhouse is the prize being offered in a new Facebook campaign by Ronseal.
The comedian has been signed up by Manchester PR agency Brazen as it launches a new 'Deck Out Your Decking' competition for the Sheffield-based company's 25,000-strong Facebook community.
Ronseal's Facebook page
DIYers have been invited to share a joke or anecdote about their garden to be in with a chance of enjoying a gig in their back garden from Moorhouse, as well as various Ronseal products.
Kate Sitch, Ronseal's marketing manager, said: "Facebook is a key platform for us this year and we are looking to implement social strategies to help us to further engage with our key audience and show off our fans' DIY skills.
"We are delighted Justin is on board with the campaign as he is a great fit for Ronseal and we are excited to see the entries start coming in."