24 May 2013
Ixis wins £500k contracts through Government procurement scheme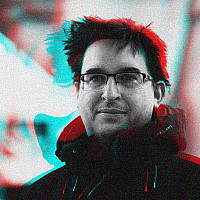 Warrington-based Drupal specialist, Ixis, says it has won more than £0.5m worth of business since it was named on the Government's G-Cloud III procurement framework, which aims to introduce cloud-based services into the public sector.
This includes a new contract from Bristol City Council to provide support and consultancy on its web presence.
"It's fantastic to see that the Government is embracing open source technology and the digital opportunities that Drupal provides to the public sector. Drupal works particularly well for local government because it is flexible and extensible, allowing you to quickly create, update and manage a website or web application," explained Mike Carter, co-founder of Ixis.
"G-Cloud III has opened the door to a wealth of new public sector contracts for us and has given us an opportunity as an SME to provide vital support to government organisations as they improve their digital services."
Bristol City Council's service director, Paul Arrigoni added that it had a "particular commitment to exploiting Open Source technologies and is increasingly working with SMEs.
"When we were looking for a supplier to carry out the work, Ixis really stood out to us because of their passion and expertise in the open source technology Drupal."