30 May 2013
It all adds up as Modern English wins Maths4Us pitch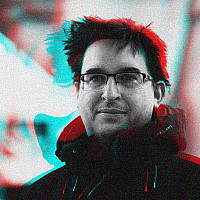 Modern English in Manchester has won a nationwide pitch to create an App to promote numeracy skills.
Unusually the win came about following an online public vote, which was promoted via Facebook and Twitter, with Modern English's concept to be produced in collaboration with Bolton College.
"We are absolutely honoured to be chosen by the public as the developers for this very exciting project. Many adults struggle with maths and the idea of developing compelling and useful technology to help adults feel more confident with their maths skills is something that the team here at Modern-English are extremely excited about," said Bruce Thomas, director of Modern English.
"With added educational support from Bolton College we aim to deliver a seriously innovative and exciting bit of educational software."
The Maths4Us initiative is being run by The National Institute for Adult Continuing Education (NIACE) and the app will be designed to work on PCs, tablets and other mobile devices.
"Everyone uses maths every day, but everyone can get better at it and, with numeracy levels needing a boost, this app will provide exactly what's required. The public has given great support to this competition and with over 4,200 votes we've had a great response to all four fantastic apps," added Susan Easton, digital programme manager at NIACE.
"We are delighted to be working with Modern English and Bolton College, who have a wealth of experience developing apps and teaching maths between them. Like maths, technology is used every day by millions of people, so combining the two makes sense if we are to address the country's numeracy issue."
The apps will use everyday examples to promote learning, such as how much fuel you need to drive a certain distance or converting money and measurements. Users are given the questions, but as well as the answers, they are told how to work it out themselves.