20 May 2013
Echo wins newspaper of the year title for Hillsborough coverage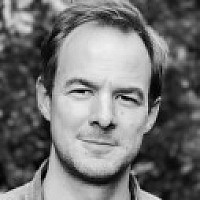 The Liverpool Echo's long-standing Hillsborough campaign earned it the newspaper of the year title at the Regional Press Awards.
The paper claimed four awards in total at the event, organised by the Society of Editors and held at London's Savoy Place.
How the Echo covered the Hillsborough report
Staff making the trip to the capital included editor Alastair Machray, executive editor Andrew Campbell, executive editor (digital) Maria Breslin, head of web Neil Macdonald, city editor David Bartlett, feature writer Panny Shennan and business reporter Alistair Houghton.
As well as Regional Newspaper of the Year for daily newspapers with circulations above 25,000, the Trinity Mirror-owned title won Campaign of the Year, Website of the Year for the Post and Echo's digital team, and Feature Writer of the Year for Paddy Shennan.
The judges hailed the paper's campaign on behalf of the Hillsborough victims - who were last year absolved from any blame by the Hillsborough Independent Panel's Report - describing it as "in the finest traditions of journalism".
The judges added: "Not only was it an extremely long campaign, it was an excellent example of a newspaper standing by its community against politicians and the police.
"Their presentation was first-class and contained an exceptional use of digital media. The quality of work achieved by this year's winner was truly superb and the culmination of almost a quarter of a century of campaigning on behalf of its readers."
Head of web Neil Macdonald
Head of web Neil Macdonald described the paper's website award as the "proudest day of my career" and said that just covering the report's findings had been a challenge due to the amount of emotion in the newsroom.
He told Prolific North: "Being in the office that day was a fantastic privilege so for that work to be recognised by your peers is a tremendous honour.
"It is also a mark of the respect we have for the Hillsborough families as well as all the other journalists who have worked on the story over the 20 years."
The Echo's web coverage of the report had included a live blog, picture gallery, Storify timeline and a dedicated Hillborough section.
The paper dedicated all four awards at the ceremony to the Hillsborough victims and families.
Other Northern winners were The Cumberland News, which won in the Weekly Newspaper category for newspapers with a circulation above 20,000, the Manchester Evening News' Richard Wheatstone, who took home the Young Journalist of the Year award, and Rob Waugh from the Yorkshire Post, who was named Daily/Sunday Reporter of the Year.