31 May 2013
2ergo board remains positive despite losses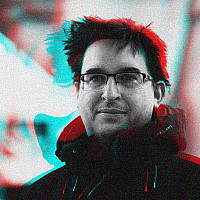 2ergo in Salford has announced its half year results this morning, posting an operating loss of £2.4m, down from a £3.6m loss last year.
However, it remains confident that new plug and play mobile platform, Podifi, represents a "very strong opportunity" in the long term and that it was starting to generate revenue:
"The progress we have made in commercialising podifi has been very encouraging so far, with a number of contract wins with high profile customers.  We believe that our technology platform has great potential in the rapidly growing mobile couponing, loyalty and payments space and the results of recent pilots have reinforced this," stated chief executive, Neale Graham.
He admitted that while there were "strong pipelines of new business" there remained funding issues:
"We have experienced contract delays with some new customers, which have led us to explore fundraising options. Whilst these negotiations are ongoing, we hope to announce a positive outcome over the coming weeks.
Over the last 6 months, the company has signed agreements with JT Group in Jersey and its podifi service has been picked up by a series of student unions to provide mobile wallet apps and contactless redemption pods.
O2 has also been trialling the platform with contactless couponing programme, O2 Docklands Deals. These enable people to redeem local discounts and promotional offers in local retailers by downloading the 2ergo app.
Patents relating to the technology have also been granted in the UK, with applications now being made worldwide.
On future trading, 2ergo states that it's continuing to explore funding options, having "experienced contract delays with some new customers, which has resulted in longer lead times."
"The Group hopes to be able to announce a positive outcome over the coming weeks. As previously announced on 22 May 2013, it is reiterated that no further assurance can be given on the future of the Group until it is able to finalise these fundraising negotiations. However, podifi has now started to generate revenue, and the Board believes that, provided funding is finalised, the long-term opportunity remains very strong and the Group should return to profitability by the end of 2014."