15 April 2013
Woodgate joins from BBC as Dubit makes double hire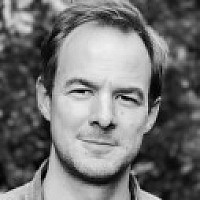 Youth communications and research agency Dubit has appointed Adam Woodgate and Richard Boon to the roles of research manager and games writer respectively.
Woodgate, who joins Dubit from BBC Worldwide, has spent 20 years in research working across roles in publishing, radio and television, including spells at Emap, Xpertise, Real Radio and Radio Aire.
During this time he has worked on projects for clients including Fisher Price, CBeebies Weekly, Lonely Planet, BBC Worldwide's channels and most recently youth and children's app development for Immediate Media Co.
Adam Woodgate (left) and Richard Boon
Ian Douthwaite, Dubit CEO, said: "Adam's appointment and publishing expertise comes at a time when we are seeing increased demand for our services from the publishing industry, as many come to terms with the impact digital has had on their audience."
Woodgate will work across the agency's roster of clients with focus on McDonalds, Sky and Random House. "I was impressed by Dubit's international client base and work in young people's entertainment," he said.
Boon, whose previous roles have seen him work on projects for Nintendo, Sony, and THQ, joins as the Leeds-based development studio places greater emphasis on narrative in its mobile games and virtual worlds.
Boon added: "My role at Dubit involves designing games with sensitivity to the player's experience as an actor within a narrative space. As the premier storytelling form of the 20th century, games require a very specific understanding as narrative experiences."
Dubit is behind games like The Time Tribe, Petras Planet and Sand Dollar City.