02 April 2013
Uniform launches designer Belling range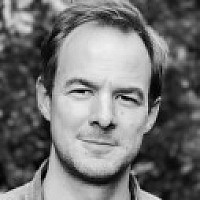 Liverpool creative agency Uniform has created the launch campaign for Belling's new collection of built-in cooking appliances.
The collection, which has been designed by Sebastian Conran, is the cooking brand's first designer collaboration and will launch exclusively in 21 John Lewis stores later this month before being rolled out to independent retailers from October.
Creative from Uniform's campaign
Uniform's part in the campaign includes the design of PoS materials - ranging from A site stands and mini brochures to the creation of lifestyle images of the products - a series of trade advertisements, web banners and a video animation.
Jane Rylands, marketing communications manager at Merseyside-based Glen Dimplex Home Appliances, said: "This is an important new range for the Belling brand as it's our first collaboration. We chose to work with Sebastian Conran because he is a great British designer and the resulting range celebrates the very best of British design and manufacturing.
"Uniform have been very creative in their approach to the brief and we are delighted with the results."
Tim Sharp, creative director of design at Uniform, added: "This has been an exciting and significant project for as us a creative team. The involvement of Sebastian Conran is key to Belling's strategy as it looks to build and grow the brand and appeal to younger customers.
"Belling is one of the great British manufacturing brands and has incredible potential to continue growing."