05 April 2013
Track your horse around the Grand National course? There's an App for that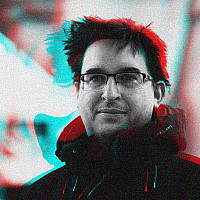 A free mobile App has been created which will allow racing fans to track live horse positions, speed and distance in real time during the Grand National.
Created for Channel 4, as part of their wider marketing campaign for the festival, it uses Monterosa's LViS second screen technology and TurfTrax data to synchronise the live race information with the television coverage.
The LViS system has been used by, amongst others, Sky One and BBC's Top Gear to deploy live interactive components on mobile devices (ie the "second screen") to work alongside television productions.
The app will cover 12 of the 15 televised races from the Grand National meeting, including The John Smith's Grand National on Saturday.
"Innovation has always been at the heart of Channel 4's sports coverage and this is a great opportunity to give our viewers a whole new perspective on the world's most famous horse race," explained James Rutherford, Channel 4's multiplatform commissioner for sport
"In the heat of the live action it can often be difficult for viewers to track the position of their horses. Using real time data from the course combined with the latest audio-watermarking technology has allowed us to give viewers the chance to exactly track their horses alongside the television coverage."
It's the first time that the festival has been covered by Channel 4.
"From the outset we have been delighted with Channel 4's commitment and they have shown us just how much this race meeting and the John Smith's Grand National in particular means to them. They have impressed us with their creativity and some of their new race coverage ideas are very exciting and will make for great television," stated John Baker, the North West regional director for Jockey Club Racecourses.
"Being racing's 'terrestrial channel' we intend to work closely alongside them to do the very best for Aintree and for Racing as a whole."