09 April 2013
Leeds's Squeeze has room for three new clients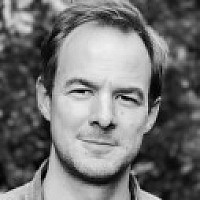 Digital marketing agency Squeeze Digital has won a hat-trick of new clients.
The Leeds-based agency has started working with Arctic Products, the supplier of consumables to the plumbing and heating industries, which is looking to redevelop its website with the aim of driving greater footfall through retailers.
Squeeze has also been brought in by Switzerland-based Monetizer 101 as the website monetisation company seeks to grow its online offering. A website has already been planned and a paid search and display advertising campaign is underway.
Also working with Squeeze is Hebden Bridge's Element Jewellery. Last June the company's store was badly affected by floods, leading to a complete store redesign as well as an evaluation of the existing business.
As part of this, Element has brought in Squeeze to undertake a full strategic review of the online jewellery market and to help define the growth strategy for the online part of Element's business, including e-commerce and SEO.
Andrew Banks, managing director at Squeeze Digital, said: "We've started 2013 really positively and the agreements with all three companies are another step forward for us as we continue to grow. They are exciting clients to work with and give us a real opportunity to show our e-commerce and strategic skills to help these businesses grow and exceed their targets."
Squeeze has a team of eight staff with other clients including Genting Casinos, Capita Insurance and PCHPrizes.co.uk.