04 April 2013
Daily Telegraph risks Liverpool wrath with new columnist Kelvin MacKenzie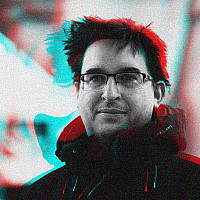 Former Sun editor, Kelvin MacKenzie has been signed up as a new columnist for The Daily Telegraph online.
It's already led to the #dontbuythetelegraph hashtag trending on Twitter, while Liverpool supporters' groups have described the appointment as "an insult to the memories of the 96." They have also criticised the timing, coming just days before the anniversary of Hillsborough.
Last year MacKenzie's lawyers contacted South Yorkshire Police to request an apology for the "vilification" he received in the wake of Hillsborough. He wrote that he would "literally be in mortal danger" should he visit Liverpool. People in the city still boycott The Sun following its headline, "The Truth" shortly after the 1989 tragedy.
Today, in his first column he has a go at teachers, who he compares to the "dockers of the Sixties" (ironically enough the NUT are in Liverpool for their annual conference). He then heads to the somewhat safer ground of Masterchef and TOWIE.
MacKenzie's move to the Telegraph online comes as the paper prepares to start charging subscriptions. He was previously a Daily Mail columnist before leaving last year citing an "increasing commercial workload." He edited The Sun between 1981 and 1994.