25 April 2013
Chester Zoo's £30m Islands project goes digital through Code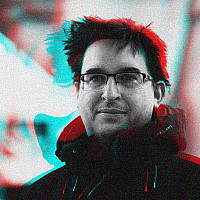 Code Computerlove has won a 3-way pitch process to work on Chester Zoo's £30m Islands project.
The Manchester digital agency has been employed by the zoo for the last 3 years and this latest contract will involve creating a full cross platform, creative campaign.
The Island project is the transformation of an unused area within the zoo, to create a number of exotic South East Asian islands, which will become home to animals including Sumatran tigers, orangutans, Indonesian rhinoceros and exotic birds such as the lorikeet.
Work starts this year and is due to be completed by Easter 2015.
Code's first task will be to create a blog and communications campaign to keep visitors updated on how work is progressing. In the build up to the opening, it will produce interactive maps, mobile apps and games and ultimately evolve its website to integrate the new Islands location.
"This is a huge step forward in the zoo's future growth and Code was able to demonstrate  excellent insight into the needs of the consumer, creativity and the ability to create amazing experiences for end users interacting with the zoo through digital and mobile channels," explained Chester Zoo's online marketing manger, Simon Hacking.
"The programme and Code's support will be vital in communicating the project's progress and building anticipation leading up to the launch. This is the first time a UK zoo has attempted anything on this scale and will confirm Chester Zoo's position as a world  class attraction."