23 April 2013
Cheshire mobile specialist secures £220k growth fund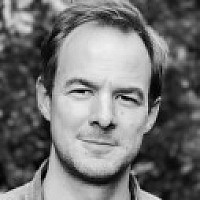 Mobile commerce specialist Starfish 360 has secured £220,000 from The North West Fund to accelerate its growth plans.
The Cheshire-based company, which was founded in 2010 by chief executive Chris Brassington, helps retailers reach customers more effectively through mobile and tablet devices.
It said it would use the new funding to grow its skill-base and create new partnerships.
Founder Chris Brassington
Brassington said: "The potential for integrated, multi-channel customer service in the retail sector is huge.
"We have the expertise to unlock that potential for retailers and deliver more sales, increased loyalty and long-term operational savings.
"We're delighted to have secured growth funding which will help us expand the business, add to our skill-base and forge new partnerships."
The investment package was put forward by The North West Fund for Venture Capital, which is managed by Enterprise Ventures.
The Fund is part of the £155m North West Fund, which is jointly funded by the European Regional Development Fund and the European Investment Bank.
Doug Stellman, Enterprise Ventures investment director, said: "The retail sector is undergoing dramatic changes.
"With social media and mobile channels playing an increasing role in driving sales, businesses which can offer expertise in digital strategy and e-commerce will be in demand.
"Starfish 360 is working with a range of blue chip clients. This funding will help it to fulfil its growth potential."