15 April 2013
Betfred invests in digital marketing startup Active Win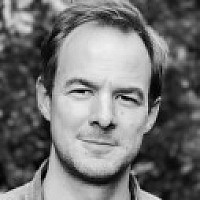 Betfred founders Fred and Peter Done have invested in Active Win Media, a Manchester-based digital marketing agency which aims to grow to 50 staff within the next 10 months.
The startup already provides online and mobile services for Betfred.com and the brothers have decided to back its ambitious growth plans.
Active Win Media was founded by Warren Jacobs, who has been setting up the business since relocating to Manchester from Tel Aviv a few months ago. A former deputy brand manager for General Motors, Jacobs was previously the marketing director at The Nation Traffic.
Betfred's Fred Done
He said: "The key to online success and rapid growth for any online business is to drive new traffic and customers to your business at as low a cost as possible and to use a blend of specialist techniques backed up by minute-to-minute evaluation and assessment of results.
"The gaming industry thrives on this science and numbers-based approach and at Active Win Media we already have the tools, the databases, the traffic and the people to replicate this model.
I have chosen Manchester as the base for the new business as it is an exciting and vibrant city which has a focus on technology and commerce and as the birthplace of the computer and home to the largest student population in Europe we have access to a fantastic workforce to build the business."
Active Win Media, which will be separate from Betfred, is one of a number of new ventures which the brothers will be backing, according to Fred Done.
He said: "The idea is to provide exciting new businesses with the tools they need for rapid growth and success which may need include funding, office space, IT, HR etc but most importantly the mentoring and guidance we are able to provide with 50 years of experience building businesses in the UK and the North West."
Chris Sheffield, managing director of Betfred.com, added: "Warren is one of the best in the industry and this is a very exciting project. Mobile in particular, is highly specialized but growing very quickly and already accounts for over 50 percent of Betfred.com profit and as a catalyst in this space the gaming industry is being transformed by the usage of mobile devices.
"Active Win Media are already making a huge impact after only 4 weeks driving thousands of new customers to our website and mobile apps and I am certain other customers in the gaming space and other sectors such as e-commerce, travel, finance, distance shopping etc will benefit from these services as well."