18 April 2013
Apadmi makes Roman history interactive with "blockbuster" British Museum app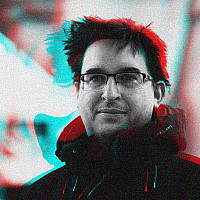 Manchester's Apadmi has completed a major new App to support the British Museum's "blockbuster" exhibition about the Roman cities of Pompeii and Herculaneum as well as Vesuvius.
It's been developed to allow people immerse themselves in the history even if they can't make it to the museum.
Featuring interactive maps of the region and a timeline of the eruption of Vesuvius, users can explore the objects and themes of the exhibition via tablets and smartphones. The app features exclusive video footage and interviews with the curator and special guests.
"To have been commissioned by one of the world's great cultural institutions, The British Museum, to develop such an innovative, content-rich and interactive app, is a genuine honour," said Garry Partington, CEO of Apadmi.
"With zoomable high resolution images of over 250 artefacts, detailed maps, video clips, audio tracks and an animated timeline of the eruption, the app transports the user to the heart of the life and times of the people of the Roman cities and gives a unique insight into the destruction caused by the eruption of Vesuvius."
Users can navigate through the cities and then objects, which can be filtered by themes. Certain objects also feature audio commentary from experts in Roman history.
Apadmi have created an interactive timeline for Vesuvius, where you can plot the progress of the volcano in the 24 hours of the eruption. Based on an artist's impression of a typical street, the viewpoint switches between Pompeii and Herculaneum as the lava gets closer. An immersive soundscape and recorded extracts from the first-hand account of a witness of the eruption provide the audio.
"We are delighted to invite tablet and smartphone users all over the world to explore the content of our Life and Death in Pompeii and Herculaneum exhibition. Good clear explanations and beautiful, detailed images of the remarkable objects offer an exciting opportunity to investigate the stories of these cities in the palm of your hand," added curator of the exhibition Paul Roberts.
You can download the App here.