14 March 2013
Morrisons to begin online operations next year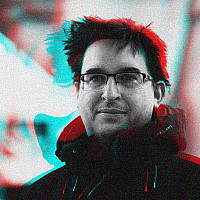 Bradford-based supermarket chain, Morrisons, has revealed that it will begin online food sales next year
It's confirmed that it is now in talks with Ocado to share warehousing capacity and online expertise.
Morrisons is the only one of the "big four" UK supermarkets not to have an online home delivery operation. Although in 2011 it hired Apple's former internet store director to drive the move online - Simon Thompson had been sent by Morrisons to New York to learn from online grocer, FreshDirect, which the supermarket partly owns.
"We are ready to accelerate the development of our multi-channel presence and our convenience operation is gaining real momentum acquiring over 60 new sites in recent weeks alone. We are therefore increasing our target for store openings in the coming year by 40% and now plan to have 100 stores trading by the end of the year," said chief executive, Dalton Philips.
"Today's announcement that we are launching an online food offer in 2014 is another important step in Morrisons strategy of being 'Different and Better than Ever'.  We may be a late entrant to the online food market but we have learnt from our involvement with Kiddicare and Fresh Direct. We have long been a leader in fresh food and our craft skills and vertical integration really set us apart from the competition. Ensuring that these points of difference translate into our online food offer will be a priority."
The news comes as Morrisons reveals its first fall in profits (7% to £879m) for 6 years, with sales dropping over Christmas. However turnover was on the increase, up 3% to £18.1bn. Last month the supermarket chain announced that it had acquired 6 HMV stores and 49 Blockbuster stores from the companies' administrators.