28 March 2013
Digital and creative sectors lead job creation in the North West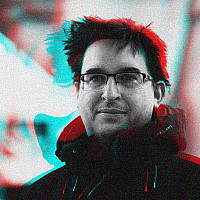 63,000 jobs have been created in the North West through high-growth industries, including the digital and creative sector
These are according to new figures from the Office for National Statistics, which have been collated regionally by The North West Fund.
Between December 2008 and September 2012, in the information and communications sector (which includes digital and creative companies), the number of new jobs rose by 14,000 to 103,000. This is an increase of 16%.
The 3 main high-growth sectors - energy and environmental; digital and creative; and biomedical - created 392,000 jobs over the period, an increase of 19%.
"These statistics are encouraging and show the North West is performing well in the kind of sectors that are vital for future prosperity. Industries like life sciences, digital and creative and energy create well-paid jobs and add a significantamount of value to the region's economy," said. Cliff Maylor, chief executive of North West Business Finance, which manages The North West Fund.
"There is every reason to be confident that by supporting these key sectors we will help ensure the North West is in a strong position as the UK returns to growth."