07 March 2013
Capsool creates digital dementia portal for the NHS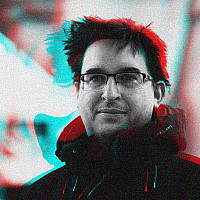 Capsool has created a digital time capsule for the NHS to provide support to people with dementia.
Livewelldementia is a way in which people with the illness and their carers can record memories, photographs and life stories online. These can be shared privately or publicly. The resource will also provide fresh information about dementia services in the region and encourage early diagnosis.
Created in consultation with the Life Story Network and funded by NHS North of England, the digital archive and timeline is viewed as a valuable resource for health and social care professionals - enabling them to "build meaningful relationships" with the patients and their family.
Livewelldementia was launched today (7th March) by Jeremy Hunt, the Secretary of State for Health.
"With Capsool we are exploring how social media can be used in meaningful ways that create profound economic and social value to people and organisations we work with," said Paul Carruthers, managing director of Manchester-based Capsool.
It's the second time capsule concept created by Capsool, the first was for the Jubilee. There are 2 further projects in development, one for a Premier League football club and the other for a "British media institution."