25 March 2013
Bolton's iSaaS Technology acquired by Quindell for £1.34m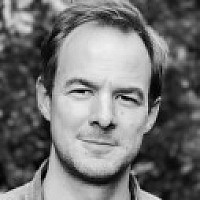 Cloud software company iSaaS Technology has been acquired by Quindell Portfolio for £1.34m plus 1% of Quindell group shares.
Bolton-based iSaaS, which also has offices in Manchester, Leeds and Bradford, provides 'software as a service' (SaaS) to the UK and International medico-legal services industries.
It has a forecast turnover of £500,000 for the three months to March 31st 2013 with pre-tax profits of £400,000.
Rob Terry, chairman and chief executive of Quindell said: "Our strategy is to provide outsourced services, consultancy and technology directly to our customers, whilst also offering them alternative models including SaaS based solutions such as those provided by iSaaS.
Quindell's Rob Terry
"The team at iSaaS have a progressive and disruptive approach to their market, which we believe delivers significant benefits beyond our own operations and it is great that we are now able to formalise this relationship through this acquisition.
"Over the last year we have grown our share of the insurance outsourcing market, but we are similarly comfortable with a strategy of providing licenced software to other market participants, including those overseas as demonstrated by iSaaS's recent success in the Australian market, in order that, as a Group, we can benefit from market share beyond that which we are servicing directly."
The terms of the acquisition were satisfied by the issue of 38 million Quindell shares and the payment of £1.34m in cash. The shares, representing approximately 1% of the group's issued share capital, will be subject to lock in of between 12 and 36 months from the date of issue.
Quindell Portfolio also owns Liverpool personal injury law firm Silverbeck Rymer.