11 March 2013
Amaze to be sold in £15.3m deal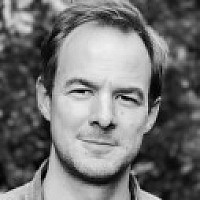 Full service agency Amaze, which has offices in Manchester and Liverpool, is to be sold by its owner Hasgrove to St Ives Marketing Services in a deal worth £15.3million.
The deal, which is subject to shareholder approval, will include a £1.8m debt repayment and up to a further £9.7m, which is payable upon the achievement of profit targets in the current financial year.
The sale represents a handsome profit for Hasgrove, who acquired the company for just £600,000 in 2007 after Amaze had gone into administration. Last year Amaze enjoyed a turnover of £17.3m with operating profits of £1.7m.
Paul Sanders, Hasgrove's chief executive, said: "We have worked with the management team of Amaze to grow and develop the business. It is now of a scale which needs further investment to take it to the next level. Therefore having received a good offer, we have decided now is the right time to realise our investment in Amaze."
Hasgrove's Paul Sanders
Part of the net proceeds of disposal will be invested in the group's remaining businesses - Interact, The Chase and Landmarks - for expansion and working capital requirements.
Up to £1.9m will be used to completely repay the group's bank loans, and the company said it was considering its options in relation to the remaining proceeds, which will include a return of cash to shareholders.
Group finance director Stephen Collins will step down from the board and his role as company secretary following the completion of the deal and will leave Hasgrove but remain with Amaze as finance director.
The company said in its stock market announcement: "The board believes that these businesses address key market segments and offer growth potential. A proportion of the net disposal proceeds will be invested to accelerate the growth of Interact, particularly outside of the UK."
In January's trading update, Hasgrove predicted an improved performance with turnover increasing from £16.5m to £19.1m, with pre-tax profit hitting £1.4m.
St Ives is currently a group of 13 businesses and amassed total revenues of £327.4million in 2012.