05 February 2013
Rippleffect unveils results of nine-month Arsenal.com redesign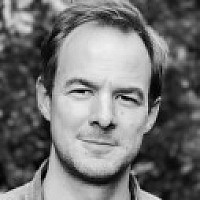 Liverpool digital agency Rippleffect has led the redevelopment of the new Arsenal website.
The site, which took around nine months to build, was based on designs from London-based agency Ostmodern.
The north London club said its new site followed "extensive research and feedback from supporters", with the result being a focus on a clean, clear navigation, a mobile-optimised design and social media platform-friendly content.
There has already been considerable reaction to the site - which receives over five million unique visitors each month - on Twitter, with the reception generally warm.
One tweeter, @davidwalshblog, said the "new @Arsenal website is as class as the club", while @dizzyup declared himself "massively impressed". There were one or two dissenting voices, with @AdamArsenal complining that the new site was "awful... Preferred the old 'award winning' one!"
Alec Woolford, Rippleffect's technical operations director, said: "This has been a hugely rewarding project for the agency.
"We've worked in close collaboration with Arsenal's forward-thinking web team during a nine-month development to deliver an innovative, market-leading user experience for the club's fans. No other Premier League website has been optimised to work as seamlessly across all smartphone and tablets devices."
Michael Leavey, the head of the Arsenal Media Group who led the redesign, added: "We consulted with supporters throughout the process to ensure the site retained its most popular features while making it easier to use, particularly when you are mobile.
"One of our main aims is also to make it easier for our fans to share content across social media platforms with one click wherever they are in the world. This will help fans to interact globally, while also giving the club new ways to engage and interact with our supporters."
Staff numbers at Rippleffect currently stand at 75, up "15 to 20" over the last year. Other existing clients for the Trinity Mirror-owned agency, which also has offices in Manchester, Glasgow and London, include Everton FC, Inventive Leisure and the NHS.