07 February 2013
Ph Creative plans to double in size with £500k investment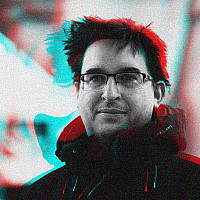 Liverpool's Ph.Creative has secured £1/2m funding from the North West Fund to double its workforce.
Currently employing 24 staff, it plans to employ 40 by the end of the year to become one of the country's leading digital agencies.
As part of the deal, Steve Turnock has been named as non-executive chairman of the company - Turnock has previously been involved in TrainStation and Practice Plan.
"Following substantial growth in 2012, we felt the time was right to seek this significant investment and securing it is a vital step forward for us. We've made headway in attracting and retaining both national and international clients over the last 12 months but the new team members will help to further strengthen the depth and understanding within the agency, enabling us to deliver even more of these big projects," explained Bryan Adams, managing director of Ph.Creative, who established the agency back in 2004.
"We've identified a number of specific opportunities which we believe will have an immediate impact on our business and are excited to see what they year ahead has in store."
Ph.Creative applied to the North West Fund for Venture Capital, which is managed by Enterprise Ventures.