26 February 2013
PA picks up international award for Olympics coverage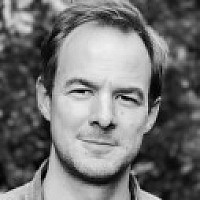 The Press Association has won an international award for its coverage of the London 2012 Olympic Games.
The agency, which has its PA Sport headquarters in Howden in East Yorkshire, has been awarded the European Alliance of News Agencies' (EANA) Award for Excellence in News Agency Quality 2013.
As the UK's host national news agency at the Games, the agency provided content and products across multiple platforms via its data services and hosted widgets.
These included translating content into 26 languages to over 40 countries, while handling up to 144,000,000 user transactions during peak hours.
PA managing director Tony Watson said: "We are delighted to receive this prestigious award from the EANA, which highlights the tremendous commitment and innovation our organisation showed during the Games."
PA's Tony Watson
PA's editorial content powered key websites and mobile platforms, from MSN's Olympics hub to the news section of the official London 2012 website, where a 90-strong team of PA journalists managed LOCOG's web content.
The agency also powered bespoke services such as the content delivered to BT Tower's infoband screen.
In total, PA delivered 3,953 stories and 8,863 pictures during the Games.
The EANA board said: "Through a creative combination of editorial skills and advanced technology, the agency took the London Olympic Games opportunity to promote its brand as a provider of multimedia content at an international level.
"The agency's performance can serve as a benchmark for reporting from big news-gathering events in a time when consumers of news expect speed, accuracy and multimedia experiences.
"It is this combination of traditional editorial quality and innovation for the multimedia environment that the jury wants to recognise by presenting this award for excellence to PA."
PA will be presented with the award and €1,000 at the EANA's Annual General Assembly, which takes place in Geneva on 25-27 September.