19 February 2013
Manchester Digital launches e-commerce network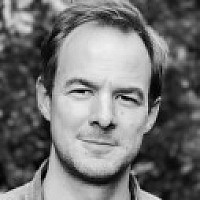 The Cartologie Network, a new initiative by Manchester Digital, launched today and is aiming to make Manchester the UK capital of e-commerce by adding an extra 100,000 jobs in the region.
Aimed at both existing brands and new online retailers, Cartologie will aim to support the e-commerce sector and drive its growth in the North West.
Online purchases will account for more than 20% of the country's retailing by 2016, with the number of North West workers supporting these retailers set to double.
The network will promote the region, lobby government and provide real world and online resources, as well as a monthly networking event and various seminars.
Shop Direct's Jonathan Wall
The launch event will take place on February 26 and is being sponsored by Deloitte. It will include talks from key industry professionals including Jonathan Wall, e-commerce director at Shop Direct, Rob Smith from Blueleaf and Sage Pay's James Beard.
Richard Hudson, chair of the Cartologie Network, said: "E-commerce can be a driving force behind the regional economy, but the sector needs nurturing.
"Currently, there is very little support for those running an e-business. With turnover from online retail in the UK set to reach £140billion by 2016, it's essential that online retailers are prepared and have the right tools and information in order to keep up.
"We aim to be a friendly and relaxed network, where retailers and suppliers can exchange knowledge and share best practice. The North West is already home to two of the UK's fastest growing e-tailers, Boohoo and Shop Direct, and we aim to provide a reliable support network for all rapidly growing e-businesses in our region, making it a centre of excellence."
The network will also disseminate news and updates on the latest innovations in e-commerce technology, along with insights into accomplished, leading UK brands.
Details of the launch event can be see here.