29 January 2013
Uniform applies itself to GDHA brands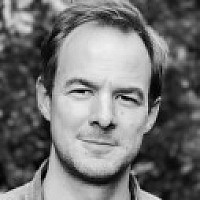 Glen Dimplex Home Appliances (GDHA) has appointed Uniform on a retained basis to handle its Stoves, Belling, Lec and New World brands.
The Liverpool creative agency will begin with a brand refresh for Belling, which celebrated its centenary this year.
Tim Sharp, creative director at Uniform, said: "GDHA are a great British manufacturer with some incredible brands and we're delighted to be working with them."
Speaking about the first project at hand, Sharp added: "Belling is a well-loved family brand, known for producing what British cooks want. We see an opportunity to bring Belling's commitment to innovation, design, heritage and excellent customer service to the fore at the same time as building an engaging personality and tone of voice for the brand."
Uniform will also look at online and offline communications, reviewing customer engagement, including its activity with the trade.
Jane Rylands, marketing communications manager at Liverpool-based GDHA, said: "We chose Uniform because we were looking for an agency who could work with us to take the brands forward and keep them fresh and relevant. Uniform is a forward thinking company with a genuinely creative approach and we were impressed with the team's credentials.
"We are proud to be a thriving Merseyside business so we were keen to appoint an agency from within the region. "
Nick Howe, managing director of Uniform, said: "We're delighted to be working with what is clearly one of the finest companies based in the region. They're a leader in their field nationally and internationally and are passionate about British manufacturing."
The agency will also be refreshing the online presence for the Stoves, Lec and New World brands.
Glen Dimplex Home Appliances is a division of the international electrical goods group, Glen Dimplex, which includes Morphy Richards and Roberts Radio. The Irish-based group has sales of £1.2 billion with offices in North America, Europe, Australia and China.