28 January 2013
Liverpool becomes Twitter's most global football club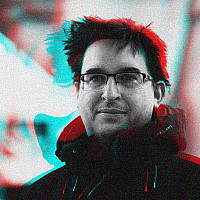 Liverpool FC has launched eight new Twitter channels in the space of two months to becomes the most globally-active club on the social network.
It's knocked Barcelona off the top spot as it looks to appeal to new fans and sponsors around the world.
While its official Twitter account has been going since 2009, it's only over the last year that the club has begun to engage with fans in languages other than English.
"We recently set ourselves the challenge of making 2013 the year when we'd bring our fans all over the world closer to the club," stated Billy Hogan, chief commercial officer at Liverpool FC.
"Liverpool is one of only a handful of clubs that can truly claim to have a global following and as such, it stands to reason that for many of our supporters, English won't be their first language."
Hogan added that the first wave of new accounts opened up the club to supporters in more than 75 different countries. These include TurkeyLFC and LFCBangladesh, making Liverpool the first football club based outside the countries to operate in these regions.
"This new initiative, to communicate on a daily basis with more fans than ever before, won't simply be confined to Twitter either. A comprehensive new programme of international activity has been developed to interact with supporters all over the world and despite this only being the beginning of a three-stage plan, the feedback from fans has already been incredibly positive."
To place this into context, Barca and Chelsea have five foreign language Twitter accounts each.
The club confirmed that the new accounts won't purely be translations of the English-language feed, but genuine local content to promote engagement.