21 January 2013
Digital leaders come together for Liverpool conference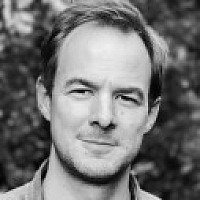 A digital marketing conference will bring together industry leaders from Google, o2, Expedia and MoneySupermarket.com when it takes place in Liverpool in March.
Inbound Marketing UK 2013, organised by Liverpool agency Ph.Creative, will feature a keynote address by Expedia's inbound marketing director, Martin MacDonald.
Also speaking will be Google industry head Alex Blaikley, o2 head of social media Paul Fabretti and Andy Mihalop (pictured), head of digital at Chester-based MoneySupermarket.com.
Ph.Creative managing director, Bryan Adams, said: "Inbound marketing is a huge growth area within the digital arena, and is increasingly gaining momentum through cutting edge innovations.
"Inbound Marketing UK 2013 offers marketing professionals and business leaders unique access to the insights and expertise of some of the most prolific inbound marketers in the country, as well as the opportunity to discuss ideas and share experiences."
The conference will take place at the Liverpool BT Convention Centre. For more details, visit www.inbounduk.org.