21 January 2013
Date set for digital careers summit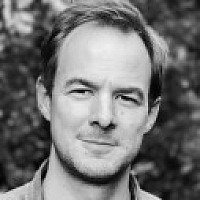 Manchester Digital's Skills Summit conference and TalentDay, the largest sector-specific careers fair in the north, has announced it will take place on February 20 and 21.
The event, now in its third year, brings together digital businesses, education providers and students in the region looking to enter the digital scene.
TalentDay, held on February 20, is expected to attract 1,500 students looking for work within the digital and creative industries.
The second day's Digital Skills Conference is run by not-for-profit trade association Manchester Digital and designed as a forum for highlighting issues and developing strategies to address them.
Tony Foggett, chairman of Manchester Digital, said: "Manchester Digital's role is to deliver value to our members and one of the largest strands of activity is developing skills and talent, ensuring we have the right workforce and knowledge base in the region to support our hugely successful and growing digital sector.
"While Manchester Digital plays a pivotal role year-round connecting talent to businesses, promoting the range of careers available in digital to the next generation of recruits and liaising with education providers across the north west to ensure their output is complementary to the needs of the industry, our annual Skills Summit brings unparalleled focus to this issue and achieves strategies for talent in two ways.
"The TalentDay event is also vital in helping to encourage employers to invest in up and coming talent, get a better understanding of schemes available to them – from funding to apprenticeship schemes - and to take a longer term view so that all parties benefit."
The event, which will take place at Manchester Town Hall, will feature more than 150 creative, digital and IT businesses, education policymakers and the major north west universities, colleges and schools.