03 October 2017
150 reasons you can't afford to miss the eCommerce Show North (Parts 1 and 2)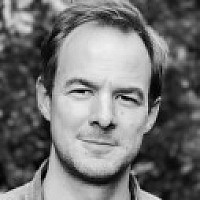 The biggest ever gathering outside London of companies spanning eCommerce takes place in Manchester next week, on Wednesday October 11th and Thursday October 12th.
eCommerce Show North will represent an unmissable opportunity to access a world of learning, business development and cutting-edge expertise that will grow your business smarter and faster.
Tickets are free and you can register here:
Over 100 global, national and regional companies are exhibiting alongside over 70 leading speakers from brands, platforms, suppliers and agencies who will all be sharing their expertise with attendees in one of the six dedicated theatres: Market Leaders, Marketing, Intelligent Commerce, Export Success, Digital Transformation and with extra sessions covering a range of subjects including logistics, payments and cyber security.
This week, we are outlining just some of the 150-plus reasons why you cannot afford not to attend and profit from this huge array of talent and expertise:
Speaker: Ross Matthews, Chief Marketing Officer, Icelolly.com
Speaker: Jim Cahill, eCommerce Sector Head, Royal Mail – his team manages over 3,000 customers worth £600M
Speaker: Abigail Brodie, Director of eCommerce at DHL, specialists in international logistics
Oracle + Bronto providing a cloud-based commerce marketing automation platform to mid-market and enterprise organisations
Several web and cloud hosters exhibitors including UKFast, one of the largest independently owned hosting providers in the UK
SLI Systems - predictive cloud-based platform. Founded in New Zealand, now in five countries
Cloud Technology Solutions: Leveraging the scalability, security and big data of Google Cloud
FHL/Netsuite: A reliable tech partner of UK, European and Global businesses
Steamhaus: A cloud hosting consultancy based in Manchester, provider independent
Exhibitor: MPP Global. Convert Visitors into Subscribers, Predict & Minimise Churn
Theatre sponsor: Magento. Quite simply the World's #1 Commerce Platform
Theatre: World First, foreign currency specialists
Neil Tunbridge, Director, Pivot
Speaker: Jesse Wragg, InterCultural Elements. How Northern Businesses are Making the Most of Cross Border Trade
Speaker: Nilay Oza, Co-Founder, Klevu – conversational commerce & artificial intelligence
Exhibitor: UnifiedVU. One User Interface to connect all your business software
Exhibitor: Statement Agency – leading Shopify agency for growing brands
Exhibitor: M2E Pro – integrating the Magento eCommerce platform with eBay, Amazon & Rakuten marketplaces
Exhibitor: PRWD – Conversion optimisation (CRO) agency
Exhibitor: Greater Manchester Chamber. The Chamber in the UK with over 5000 members
Speakers: Chris Leo and Tom Wild, MadeByPi
Gavin Masters, Head of eCommerce Consultancy, Maginus – turbo-charge your B2B Platform
Exhibitor: The Filter – providing personalised customer experience solutions, based in Bath
Speaker: Benoit Bossuet, Temando, global fulfilment solutions for e-retailers and logistics
Speaker: Graham Broughton, MD Europe, We Are Pentagon – Tips when expanding globally
Speaker: Rob Jackson, Head of Paid Search, Mabo Media – optimising Google Shopping
Exhibitor: Best Response Media, websites and SEO, PPC and CRO
Exhibitor: Mastermindset. We help companies grow using a science model
Exhibitor: Exact Abacus. Vertically integrated provider of ERP software, ecommerce and fulfilment services
Speaker: Joseph Darwin. International Digital Trade Adviser, Department for International Trade
Speaker: Mark Leach, Head of eCommerce, Missguided
Speaker: Sebastian Dubois. Head of User Experience, Park Group plc
Exhibitor: Pimberly – a SaaS-based Product Information Management (PIM) platform
Exhibitor: Peoplevox – Warehouse management software
Several ecommerce payment service providers including GlobalPay – a global provider of payment technology services
WorldFirst. Changing money around the world
Exhibitor: Payoneer. Supporting millions of businesses in over 200 countries with seamless, cross-border payments
Exhibitor: Barclaycard. Multinational credit card and payment services provider
Exhibitor: Worldpay. Payments processing technology and solutions for merchant customers
Exhibitor: Tech North. Accelerating the growth of the digital business sector in the North of England
Speaker: Lawrence Jones. Founder, UKFast
Speaker: James Poole. Strategy & Innovation Executive, MBNA
Exhibitor: dotmailer. A global marketing automation platform
Exhibitor: Allies. A group of ecommerce experts
2J Commerce. Magento Enterprise Solution Partner with offices in Sheffield, London and India
Exhibitor: Capita. Translation and interpreting services in more than 180 languages
Speaker: Philip Driver. eCommerce Head, Canon Europe
Speaker: Kristal Ireland. Ecommerce and Retail, Virgin Trains
Exhibitor: Bring Digital. Search, social and web agency
Exhibitor: Bunting. A website personalisation and product recommendation tool for marketers
Exhibitor: M2E. Integrating Magento backend with eBay, Amazon & Rakuten marketplaces
Exhibitor: Moltin. Unified APIs for inventory, carts, the checkout process, payments and more
Exhibitor: Cheetah Digital/Experian. A global enterprise cross-channel marketing solutions provider
Melanie Shabangu. Tax Partner, AVASK
Speaker: Emma Scotton, Founder, KnowGlobal
Exhibitor: Branded content marketing agency in Leeds
Exhibitor: InterCultural Elements, eCommerce service provider based in Leipzig, Germany
Exhibitor: Maginus. Delivering complex technology projects for retailers and distributors
Exhibitor: PureClarity is a SaaS eCommerce personalisation solution utilising AI and Big Data
Exhibitor: VisualSoft. Working with retailers to build, grow and sustain their businesses online
Speaker: Dave Furness. Co-Founder, UnderstandingE & silicate
James Heyes. Co-Founder, Parcel Station
Speaker: David Lawson. Managing Director, AO Retail UK
Exhibitor: Plentymarkets, a global eCommerce solution headquartered in Germany
Exhibitor: Klevu. Providing online retailers with unique search technology.
Speaker: Darren Ratcliffe. Founder, Digitl
Speaker: Abdul Alim. Co-Founder, Bidooh
Speaker: Scott Hanson, Pimberly. Product information tech.
Peter Wright, Managing Director, DigitalLawUK
Speaker: Steph Kershaw, Channel Sales Manager, Magento
Exhibitor: Several logistics and fulfilment companies including 3PL - B2C & B2B eCommerce order fulfilment
Exhibitor: DHL. Global deliveries and other customised logistic services
Exhibitor: Promotional Handling. Fulfilment, logistics and distribution services within eCommerce
Exhibitor: SmartConsign – simplifying the shipping process and carriage management
Exhibitor: ProSKU – warehouse management software for smaller businesses
PeopleVox. Warehouse Management System (WMS) for eCommerce and multi-channel business
Exhibitor: SmartConsign. A cloud SaaS solution within the logistics industry
Exhibitor: Tamandua. Tools for the 21st century shipping experience
Event Partner and exhibitor: Space 48. Award-winning eCommerce agency that specialises in the Magento eCommerce platform
Speaker: Martin Calvert, Marketing Director, Blueclaw
Exhibitor: Nosto. Working with 10,000-plus online retailers globally across their shopping journey
Chris Leo, Director of Innovation, MadeByPi
Exhibitor: Websand. Marketing automation platform
Exhibitor: milklab media. Connecting brands and audiences
Speaker: Richard Silk. Creative Director, Gather
Exhibitor: xsellco. An eCommerce platform helping online sellers of all sizes around the world
Keynote sponsor: MEC. A global media planning agency with expertise in digital and social media
Speaker: Jon Woodall, Founder, Space 48
Exhibitor: Pinpoint. Digital agency in specialising in Magento development and design
Bar sponsor: Knight Corporate Finance. Advising businesses and entrepreneurs in the telecoms, media & technology sector
Exhibitor: The International Business Festival, June 2018. Hosting the world's biggest business event
Sponsor: Microsoft Corporation is a global technology company
Pure360. Email & SMS marketing provider working with over 1400 organisations
Speaker: Ann Payne, Agency Development Manager, Google
Exhibitor: Green River Media, Web design and development agency
Speaker: Nilay Oza, Co-Founder and CEO, Klevu
Exhibitor: Fluid Digital, Magento e-commerce and PPC agency
Speaker: Richard Gibbons, Global eCommerce Director, Kellogg Company
Exhibitor: Liverpool and Sefton Chambers of Commerce
Speaker: Zak Edwards. Managing Director, Prezzybox
More reasons will follow tomorrow.
The two-day event will feature dozens of additional talks and seminars from key figures within the sector, covering the complete eCommerce spectrum.
There will also be a wide range of industry-critical partners on hand to advise and support visiting eCommerce businesses, including hosting companies, global payment providers and a variety of media partners.
Manchester-based hosting company UKFast is the headline sponsor of the event and CRO specialists Endless Gain, eCommerce website experts Space48, Magento agency Digitl and email marketing automation business dotmailer are all on board as event partners.
Theatre sponsors to have committed to the event so far include global eCommerce platform Magento, business support network Business Growth Hub, international payments company WorldFirst, creative and data-driven digital agency twentysix, B2B marketing specialists SteinIAS and global advertising company Finch.
The event will feature leading exponents of eCommerce with businesses specialising in the full range of available services and solutions, including platforms, payments, analytics, security, marketing, hosting, backbone, logistics, mobile, hardware and innovation.
There will also be a huge range of industry presentations and specialist businesses talks, conference sessions and seminars.
Find out more
eCommerce Show North will be an unmissable event for all those with a connection to the eCommerce sector, from CEOs, CMOs and MDs to heads of digital, developers and technical managers.
There's still time to get involved as an exhibitor, sponsor or partner - please contact Martyn Collins on 07764 406873 or by emailing martyn@prolificnorth.co.uk.