13 March 2018
Bring Digital unveils new website for leading eye surgery provider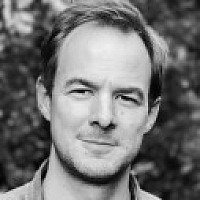 Bring Digital has launched a new website for one of the UK's leading eye surgery providers, SpaMedica.
SpaMedica provides ophthalmology services for NHS patients, performing around 400 cataract surgeries each week across its seven hospitals in the North West and Yorkshire.
Bolton-based Bring was tasked with redesigning the site with a focus on increasing traffic and providing a friendly and informative user experience for SpaMedica patients.
Carolyn Beadsmoore, head of marketing at SpaMedica, said: "The focus for our new website was to supply our patients with a range of information, and reassurance, on cataract surgery and other treatments. We are delighted with the results from Bring Digital; the creativity, professionalism and delivery from the team was outstanding and we look forward to building the new website's visibility with Bring Digital over the next 12 months."
David Ingram, MD at Bring Digital, added: "We really pride ourselves on our values of inspiring businesses to grow, so it was fantastic to have a brief to increase website traffic at the core."