20 October 2017
Chester Zoo turns chatbot technology "on its head" with storytelling content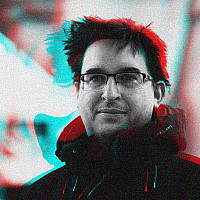 Chester Zoo is claiming an industry-first, with the creation of a storytelling Facebook chatbot, with media partner, Carat Leeds.
It forms part of its 'The Enchantment of Chester Zoo' marketing campaign and the chatbot will provide interactive audio visual content with a story told across 5 days.
"We've worked with Chester Zoo for four years and we're really excited to be launching an industry-first chatbot," said Andrea Bagan, director for Carat Leeds.
"Automation in social is growing, with an increasing number of brands and businesses adopting chatbots to take care of on page customer service. However, we have taken the chatbot technology and re-developed it to be its own piece of interactive, rewarding content, giving users a reason to directly engage with the Chester Zoo brand by choice, rather than circumstance.
"It's a pleasure to work with a client who is so receptive to new technologies and ideas to excite and engage target audiences."
The stories will tell users about different animals, with space for them to answer questions before moving onto the next chapter. In order to begin the interaction, they need to comment with the word "Spell" on specific posts. This will take them through to the first chapter within Facebook Messenger.
"We are truly immersing the user in our rich, creative content, so we really hope they will fully engage with the magical story and return each night to hear the next exciting chapter," explained Holly Nelson, marketing manager for Chester Zoo.
"The aim of the chatbot is to create conversations between children and their parents, as they learn about endangered animals and our zoo. We hope they will look forward to receiving the next part of the story each night, in the run up to the live The Enchantment of Chester Zoo event."
The chatbot is running until the 20th October.