20 October 2017
Cheshire's On The Beach considers relocation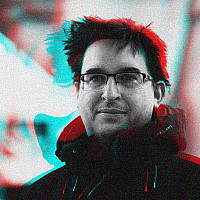 Online travel firm, On The Beach, says that it's considering moving its head office from Cheadle.
It made the announcement in its full year trading update, which showed that UK revenue growth for the year was up 17%.
It stated:
"To support our continued ability to out innovate the market and to attract and retain top talent we are considering the future location of our Head Office, together with reviewing our reward mechanisms for top performers. Further updates on both of these topics will be provided to shareholders in due course."
The group acquired Sunshine.co.uk earlier this year for £12m and today reported that the integration process was "substantially complete" with trading in line with expectations.
It plans to roll out into a third international market, Denmark, early next year.
"The Group has traded well in the year with a particularly strong performance in the second half during the key summer trading period. The integration of Sunshine.co.uk Limited, acquired in May 2017, has progressed in line with our expectations," said Simon Cooper, chief executive of On the Beach Group plc.
"We have continued to increase market share in our international markets and delivered strong revenue growth in the year. As a result of this performance, we are pleased to be launching in our third international market, Denmark, early in 2018."