15 September 2017
Report - Liverpool is the UK's most digitally skilled city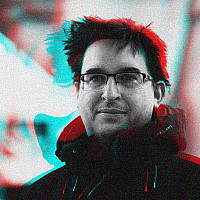 A new report has put Liverpool ahead of Manchester and London as the country's most digitally skilled city.
According to analysis of 88k job adverts and 6k adults, Liverpool has the best digital skills across search, communications, content creation and device protection.
The research was carried out by Barclays, for its Digital Development Index, which also found that 22% of all jobs advertised in the North West of England require advanced digital skills (such as  graphic design, data analysis and 3D modelling).
"People's level of digital prowess is fast becoming a key determinant of their earning power, and it's very encouraging to see Liverpool leading the way as the UK's most digitally skilled city. Where you live, how old you are, what you do and your education level have an impact on your digital abilities and confidence," said Lisa McCormick, Barclays community banking director for Merseyside.
"Digital skills can provide a vital boost to household finances and everyone deserves the opportunity to benefit from this. At a time when wage growth is so important to families in the North West, we must act fast to improve our home-grown digital skills if the region is to stay at the forefront of the global digital economy post-Brexit."
The report also revealed that employers are willing to pay premiums of up to £10k a year for digital skills.
This is mainly due to a severe skills shortage across the country.