28 September 2017
£1m investment in Newcastle App developer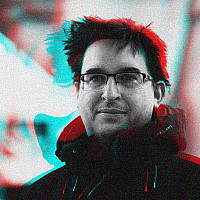 Hedgehog Lab in Newcastle, has received a £1m investment from private equity house, Maven Capital Partners.
The cash will be used to fund the company's next stage of growth overseas and invest across its sales and marketing operations.
"The time is right for hedgehog lab to take on external investment which will substantially drive growth. It became apparent very quickly that Maven was the right investor for us to partner with to help take the company to the next level, creating jobs in the North East and further afield," explained CEO Sarat Pediredla.
"The team led by Michael Vassallo rapidly developed a solid understanding of our business and we look forward to working closely with them over the next few years. We see this deal as a vote of confidence in our business plan."
Pediredla co-founded the business in 2007 with Mark Forster. They now employ 120 people across its offices in Newcastle, the US, Denmark and India.
"We are delighted to support hedgehog lab in achieving its growth plans. A dynamic and well managed business, hedgehog lab has a highly skilled and dedicated team. They've already proven their ability to consistently design and build great software and we have every confidence that they will be able to deliver the growth that our investors have come to expect from Maven," added Michael Vassallo, investment director at Maven.
Earlier this year, Maven invested £1.5m in Cheshire tech start-up, ebb3.