23 August 2017
MediaCityUK-based data centre goes into administration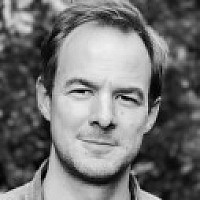 DataCentred, a MediaCityUK-based data centre and cloud storage business which secured a £1m funding injection only last October, has gone into administration.
Anthony Collier and Geoff Rowley, partners at FRP Advisory, were yesterday appointed as joint administrators.
They are seeking buyers for the business which they continue to trade whilst retaining all 15 staff.
Dr Mike Kelly, founder of Datacentred
Originally set up in 2012 by Dr Mike Kelly, Datacentred received a £500,000 loan from Barclays last year and this was matched by a further £500,000 investment from existing investors, including The Greater Manchester Combined Authority and venture capitalist Jon Moulton.
Administrators said that despite some "notable client wins", the business remained loss making and was "not viable in its current form". Companies House records show that Datacentred made £1.1m in the year to December 2016 and a loss of £2m.
They said they would continue to evaluate the financial position of the Company in the interests of creditors.
Anthony Collier, partner at FRP Advisory, and joint administrator, said: "Over its four year trading history, DataCentred has earned a well-deserved reputation for its expertise and has supported a significant network of clients.
"We are marketing the business and assets for sale and we encourage any interested parties to make early contact."
Tech entrepreneur Kelly originally founded and developed TeleCity plc before resigning in 2007.