22 August 2017
Manchester cybersecurity firm announces international expansion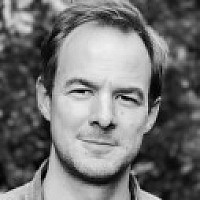 Cybersecurity firm VST Enterprises (VSTE) has announced its expansion into three new international locations.
The Manchester-based company will open offices in Armenia, Asia Pacific and South Africa in a move to bring its secure scannable code technology to markets where it will have a positive impact on business and society.
The news comes three months after VSTE closed a fourth round of funding valued at £11.4m, valuing the company at £220m.
VSTE's scannable code technology VCode allows users to make a variety of secure transactions, on the move, with the wave of a mobile device. It can be used within retail, ID authentication and supply chain traceability.
CEO Louis-James Davis said: "In the past year, we have aligned our business model to support international growth. We are working together with corporations and governments to tackle some of the most pressing universal issues they face.
"We want to combat the counterfeit trade where it's at its worst, reduce unethical and unsustainable production practices and increase financial inclusion globally. These will be key locations to dispatch VCode and achieve these goals."
VSTE said it would hire up to 100 new employees to manage services on the ground in each area.