23 August 2017
Fitness software company lands £150k boost to fund overseas growth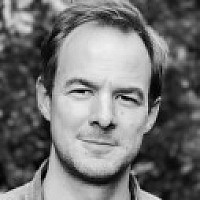 Fitness software company Amaven has secured a six-figure loan facility as it aims for overseas expansion of its cloud-based platform.
The Manchester-based company, which helps users create personalised exercise programmes, has been handed the £150,000 boost by Greater Manchester Export Fund.
Amaven co-founder PK Vaish
The Amaven software measures, tracks and aims to improve physical ability in all age groups, and is designed to support professionals in schools, sports academies, gyms, workplaces and the healthcare sector.
It is now targeting expansion in China, Japan, India and the Middle East, with overseas markets forecast to account for 80% of its total sales.
Founded by PK Vaish and Sam Greenwood in 2013, the six-strong firm is also looking to create a further 14 jobs over the next four years.
Vaish said: "We knew we had a winning product so being able to access the loan facility and support from the Export Fund has really helped us to move quickly to build on our success in the UK and launch our unique physical literacy programmes in key markets in the Middle and Far East."