24 August 2017
£5million Digital and Creative Support for Liverpool SMEs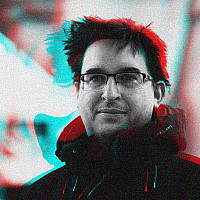 The European Union is backing a 3-year, £5m project to help digital and creative industries in Liverpool.
LCR Activate is led by Liverpool John Moores University, in partnership with FACT and the Liverpool City Region Local Enterprise Partnership.
It will offer mentoring, events, workshops, networking and facilities for small and medium sized companies, plus finance for digital product development and exploitation.
"The digital and creative sector is a national success story through innovation and new technology, and we want the Liverpool City Region to have a major part in this," explained project director, Professor Paulo Lisboa from LJMU.
"SMEs will have access to facilities like Sensor City and the University Enterprise Zone, which is transforming UK industry through high performance computing, artificial intelligence, big data and cognitive technologies."
The cash comes from the European Regional Development Fund.
"Stimulating innovation across the Liverpool City Region is fundamental to creating jobs and enhancing productivity. Connecting SMEs in our vibrant digital and creative sector with our distinctive major assets and capabilities will not only help them to scale up, but will also accelerate growth across the whole City Region economy," added Asif Hamid MBE, chair of the Liverpool City Region Local Enterprise Partnership.