14 May 2018
The Prolific North Top 50 Scriptwriters 2018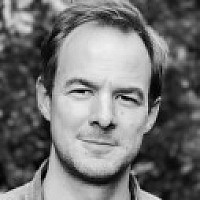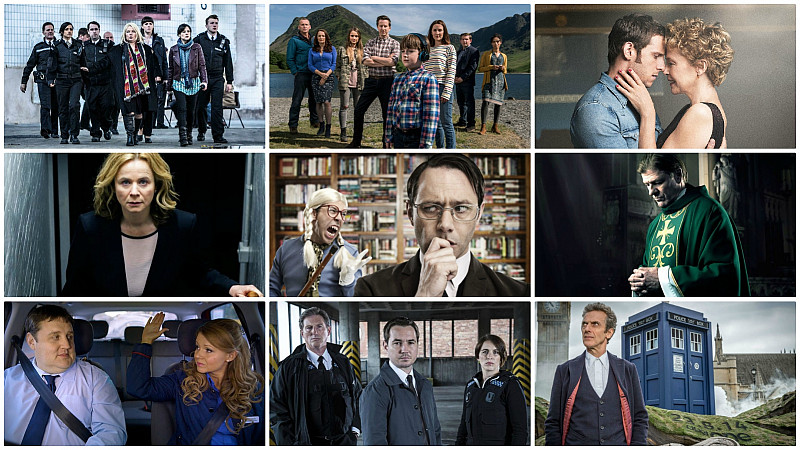 Sarah Deane, Drama & Factual Script Editor, LA Productions
Welcome to this year's list of leading Northern scriptwriters, which hopefully shows a great mix of experience, talent and emerging potential. Last year, there were lots of headaches trying to keep the list to 50 because we didn't really have set criteria, apart from dodgy geography, so this year we set a couple of 'house rules', simply to make the list more manageable.
Firstly, writers must be from, or based in, the North, which might sound obvious, but it's surprising just how many writers we looked at seemed to be born in outer space, with no biographical information available, no accent clues and, tsk tsk, a lack of response from our agent enquiries. Bereft of passport proof and blood tests, then, we just couldn't include them - you know, without being sure...
Secondly, writers must have had at least one broadcast credit in TV, cinema or radio since January 2017, or have pending credits. We wanted to keep the list current and relevant. Who's doing what right now, not 10 years ago. That means that some very familiar/famous names won't be on the list. It also means, inevitably, that not every eligible person could be included, either - there are just too many (which is a nice 'problem' to have). Maybe next year's list should go to 275...
We'd like to emphasise that this is not a Best Of... list, nor is it an opinion piece and names are not listed in any particular order. We could easily have added another 200 writers from serial drama, too. Honorary mentions, then, to the fantastic Jan McVerry, Lyn Papadopoulos, Mark Catley, Chris Gill, Sarah McDonald Hughes, Caroline Mitchell, Carmel Morgan, Rob Phillips, Karin Young and Ellen Taylor among many, many others.
The callout for nominations has been running for a few months so, if there are (inevitably) names you'd expect to see here, but aren't, then maybe they just haven't been active recently, or they weren't put forward for consideration. At any rate, hopefully the list will be received in the spirit it's intended - as a celebration of some consistently brilliant Northern writers and a chance to highlight some special, emerging talent to keep tabs on in the months and years to come.
Paul Abbott
Burnley
The second series of No Offence might be his only recent British transmission, but we doubt Paul Abbott is sleeping in a cave anywhere. If anything, he's been egging on other writers in his own image out of his home-based, US-style writers' room, so look out for Jimmy Dowdall, Paul Tomalin, Mark Greig et al over the coming months.
Manchester
Versatile writer in both radio and TV, with credits on The Dumping Ground and several upcoming projects for Radio 4 and CBBC.
Manchester
As well as being a core Emmerdale writer, Alderton (writing as Maxine Exley) has also written on CBBC/Netflix hit The Worst Witch.
Born Stoke, lives in Manchester
We don't know many writers who can switch so easily between children's TV (Kazoops!, Bottersnikes & Gumbles, Dennis & Gnasher Unleashed) and dangerous documentaries about the Colombian drugs trade (Wildlands), but Matt Baker seems to be able to turn his hand to anything.
Otley
Previously known for her adaptation of Oscar Wilde's The Selfish Giant, Barnard's most recent cinema foray has been the intense Dark River starring Mark Stanley, Ruth Wilson and Sean Bean.
Keighley
The dependable Beaufoy's recent output has been a real assortment. Battle Of The Sexes gave us the infamous tennis match between Bille Jean King and Bobby Riggs, while Trust was the 'other' film about John Paul Getty III's 1973 kidnapping. Look out for a mini-series adaptation of The Spy Who Came In From The Cold later this year.
Preston
Wrote the in-house CBBC show Katy in 2017 and is currently immersed in an adaptation of Watership Down (yay). And he's a former Oscar nominee. Only a bit talented, then.
Liverpool
Perhaps better known as a playwright, Blakeman has made significant recent contributions to Hetty Feather and Call The Midwife.
Stockport
The second series of The A-Word was yet another success for Bowker in 2017, while this year he's got his head firmly in an epic 7-ep drama for BBC/Mammoth, World On Fire, set in the run-up to World War II.
Manchester
In The Dark and Come Home are the two most recent credits to add to Brocklehurst's growing list of dependable, audience-friendly BBC dramas.
Northwich
Buffini is the writer/creator of Hulu/ITV Encore's 8-part romp, Harlots.
Liverpool
Adapted Ian McEwan's dark thriller A Child In Time for cinema last year, and before that he was enthralling us with another adaptation in the form of multiple episodes of The Last Kingdom, based on Bernard Cornwell's Viking romps.
Formby
Prolific Formby writer whose most recent credits include Broadchurch and Doctor Who (which he now also showruns). Exciting times ahead for the Tardis...
Born Yorkshire, lives in London
Writer of the much-talked-about Apple Tree Yard, Coe cut her teeth on the likes of Bugs and Shameless back in the day. She's currently working on The Trial Of Christine Keeler; a six-parter for BBC One.
Liverpool
Always versatile, the legendary Cottrell-Boyce delivered a fine episode of Doctor Who last year and his most recent screenplay is the AA Milne biopic, Goodbye Christopher Robin, starring Margot Robbie and Domhhall Gleeson.
Manchester
He might be Swansea-born but Davies is most definitely Manchester-bred. His CV doesn't need detailing, but his latest project, A Very British Scandal - starring Hugh Grant as the infamous John Profumo - is, at the time of writing, about to hit our small screens with characteristic Russell T Davies punch.
Middlesbrough
After coming to the fore with radio play John Barnes Saved My Life, Din might have entered the industry relatively late but he's making up for time by maintaining a diverse, multi-genre portfolio - his most recent contribution to screen is as a writer on Channel 4's Ackley Bridge.
Liverpool
Liverpool writer Duggan has had a good year, writing on everything from CBBC's Jamie Johnson to Jimmy McGovern's Broken and the ninth series of Moving On.
Leeds
Known for his association with Messrs Shearsmith, Gatiss and Pemberton, Leeds-born Jeremy Dyson is a core writer on The League of Gentlemen as well as Tracey Ullman's various TV comedy shows of 2017.
Manchester
Formerly a drama writer (Doctors, Children's Ward, Dream Team), Farrall is now a prolific writer on children's animations Thomas And Friends and Bob The Builder.
Manchester
The Mill's Fay has gone up a few gears, now writing on Frank Spotnitz's Anglo-Italian historical saga Medici: Masters of Florence.
Sedgefield
The multi-talented Gatiss is known for writing Sherlock, The League of Gentlemen and Queers, but he also managed to throw in an episode of Doctor Who in his spare time, during the course of last year.
Manchester
Greenhalgh has come a long way since his days as a runner on Brookside. A biopic specialist (Control, Nowhere Boy, The Look of Love etc), his 2017 screenplay for Film Stars Don't Die In Liverpool (about Gloria Grahame) earned him a well-deserved BAFTA nomination.
Yorkshire
Yorkshireman Harness has written for Doctor Who and the recent James Norton vehicle, McMafia. He's also on the writing team for Mammoth's forthcoming version of The War Of The Worlds, currently filming in Liverpool.
Liverpool
A familiar name to most, Harvey continues to be a Corrie staple but has also managed to fit in some extra-curricular duties on Tracey Ullman's Show.
Deputy Chair of the WGGB, Holdsworth is currently working on series 2 of Ackley Bridge as well as Call The Midwife.
Liverpool
Writing duo, Hope and McAndrew, are core writers on Holby City and have also contributed multiple episodes to long-running drama series Moving On, most recently in February.
Eccles
A significant amount of women, and quite a few chaps, will forever be in Horsfield's debt for bringing Poldark back to BBC screens. She's done three series, with hopes for a fourth, and she's also done the upcoming Age Before Beauty for the same channel.
Yorkshire
Remember Me writer, Hughes, is behind the upcoming ITV/Amazon mini-series adaptation of Thackeray's Vanity Fair.
Wirral
Wirral-based acting/writing multi-tasker, Jones wrote the beautiful Dylan Thomas biopic Set Fire To The Stars and his upcoming big screen projects include Six Minutes To Midnight (with Eddie Izzard) and Keepers.
Liverpool
Jones has been particularly prolific in children's and YA drama over the last 12 months, from The Worst Witch and The Lodge, to Wolfblood and The Evermoor Chronicles.
Southport
Jordan's one credit last year was the Barbara Windsor biopic, Babs, but the fact that he still runs the excellent Red Planet Prize means he's being instrumental in finding the next generation of screenwriters, which merits a mention here.
Liverpool
Kane was on the Jimmy McGovern writing team behind last year's Broken and has also written on The Indian Doctor.
Bolton
BAFTA-winning Car Share might be coming to an end but we're hoping that Peter Kay has something else up his sleeve to keep everyone happy.
Salford; Liverpool; Sutton-In-Ashfield
Worth a collective mention for creating Northern school drama, Ackley Bridge. In a previous life, Khan-Din (right) was the brains behind East Is East, while Erlis and Campbell cut their teeth on Shameless.
Manchester
Leather is fast becoming one of the industry's go-to writers. He wrote Episode 3 of Broken, as well as the multi-award-winning Murdered For Being Different. The forthcoming Mother's Day, about the Warrington Bombing, will only cement his reputation as one of the best writers in the country right now.
Liverpool
Having picked up an RTS Lifetime Achievement Award back in March, McGovern's had a great 12 months - Broken was arguably his best (and most personal) work to date, and there's plenty to look forward to in the very near future.
Chapel-en-le-Frith
Few other dramas of last year courted quite as much controversy as The Moorside; McKay's portrayal of the community who helped search for missing schoolgirl Shannon Matthews. It wasn't pretty, but it wasn't meant to be. Next up is another factual drama - The Barking Murders - written with Jeff Pope.
Leeds
Female-favourite Mellor has had two recent hits - Love Lies And Records, and Girlfriends.
Nelson
As Line of Duty 4 continued to induce queues at water coolers across the nation, we can look forward to another dose of Mercurio medicine in the form of the upcoming BBC six-parter, Bodyguard.
Burnley
Nutter is another Northern writer breaking through into the US markets, most recently on Starz hit The White Princess.
Blackburn and Hull
Yes, a combined entry as the eligible shows are the same and this genius duo feel like they write as one. We've been kept laughing behind our hands with the brilliant Inside No.9 and The League of Gentlemen. Never stop, please.
Manchester
One of last year's BBC New Talent Hotlist names, Prestwich has a stage and radio background but has broken through into TV in the last 12 months, writing several episodes of Holby City and Doctors - she currently has an original drama in development with Lime.
Northumberland
Northumberland writer, Saint (Strike Back, The Long Road To Finchley), is one of the writers on the sequel series to Das Boot, to air late-2018 on Sky.
Manchester
Manchester writer, Salt, is known primarily for her shorts, and they're really good ones. Rabbit Punch tackles boxing and bullying, while The Hunger Times puts a modern spin on the Irish Famine. One to watch.
Former Brookie, Hollyoaks and Eastenders core writer, Saltrese has been off the radar for what seems like ages, but he stormed back with Thai prison feature, A Prayer For The Dawn, the true story of Billy Moore.
Liverpool
Aside from writing duties on her self-created hit, Call The Midwife, Thomas also wrote the three-part mini-series adaptation of Little Women which proved a warm and fuzzy hit over the Christmas period.
Manchester
There are plenty of up-and-coming writers to keep an eye on and Usden is definitely one of them. Winner of the Imison Award at the BBC Audio Drama Awards for his play 'The Book Of Yehudit', expect to see him make the move to TV very soon.
Huddersfield
Obscenely prolific, Happy Valley and Scott & Bailey's creator is currently working on Gentleman Jack; an historical drama charting the adventures of 19th century landowner, industrialist and all-round ballbreaker, Anne Lister.
Liverpool
Wilson's Radio 4 series, The Pursuits of Darleen Fyles wins consistent praise for its searingly honest portrayal of a young married couple with learning difficulties and the daily travails they face that most of us wouldn't bat an eyelid to. Always a good bet for socio-political drama (Accused, Moving On, The Street), Wilson knows which buttons to press.