04 July 2017
Former cricketer Flintoff to host "water park" game show for ITV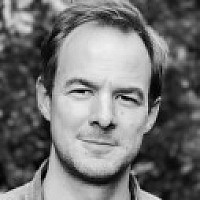 Former cricketer Andrew 'Freddie' Flintoff is to host a new adrenaline-fuelled game show for ITV.
Produced by Potato, Cannonball is a high-octane series in which contestants will face a host of inflatable obstacles and water-based challenges.
Joining Preston-born Flintoff as pool side commentators are singer Frankie Bridge, presenters Radzi Chinyanganya and Maya Jama and comedian Ryan Hand, who will be reporting on all the action as the contestants fly, fall or flop into the water.
On each show, contestants of all ages will face supersized games in a custom-built water park that will test how high, how far and how fast they can fly through the air before they crash into the water.
Each week, 24 contestants will be split into groups of seven and attempt all four water-based challenges that will test their speed, accuracy, height and distance. The four fastest from each group, will then go head to head in the final.
Filming for the series has taken place in Valetta, Malta.
Former Lancashire cricketer Flintoff, who has carved out a TV career since retiring from the game in 2010 and was recently cast in a musical, said: "What's not to love about this show: gallons of water and giant great inflatable slides are the perfect recipe for some spectacular comedy moments but also throw into the mix some truly incredible feats from the contestants. I can't wait to get started!"
Cannonball, which will air on ITV later this year, was commissioned by ITV's head of comedy entertainment Peter Davey and commissioning editor Asif Zubairy. Executive producers for Potato are Martin Scott and Michael Kelpie, while Eve Winstanley is series editor. The 10-episode series includes a Christmas special and a 'Splash Hits' highlights show.