12 July 2017
Channel 4 reports record revenues of £995m for 2016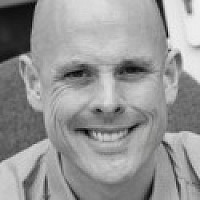 Channel 4 has reported record revenues for 2016 - although its balance sheet took a hit because of the advertising market slowdown.
The corporation's turnover was up 1.6% to £995m, while digital revenues grew by 24% to £102m. However, the broadcaster was forced to eat into its £495m balance sheet because of the "advertising market going into decline following the EU referendum".
As a result, the board deployed £15m from its content reserves "to protect remit delivery and invest in core projects such as the Rio 2016 Paralympic Games". With "a deliberate £15m accounting deficit", Channel 4's closing balance sheet for the year was £477m.
The broadcaster said it had invested a record amount in British content during the year, committing £501m, up from £455m. It worked with 317 suppliers -up from 295 in 2015 - including 70 that were new to the broadcaster. Meanwhile, Film4's budget was increased from £15m to £25m.
In March, the government launched a consultation on moving the broadcaster out of London and the Conservatives pledged to relocate Channel 4 in their manifesto before the General Election.
Chief executive David Abraham, who is leaving and will be replaced by Alex Mahon, said: "The 2016 results demonstrate the scale and range of Channel 4's creative and commercial innovation, with the second successive year of record revenue delivery underpinned by strong digital growth and our highest ever investment in UK-produced content which culminated in the exceptional delivery of the 2016 Rio Paralympic Games.
"In a few months I will be stepping down as chief executive and I am very proud of everything that Channel 4 has achieved over the past seven years. I will hand over a business with a strong balance sheet and in good brand health – well positioned to successfully navigate the current economic uncertainty affecting the advertising market."