03 July 2017
BBC staff to discuss 'radical changes' to pay and conditions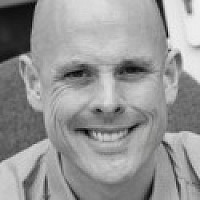 BBC staff across the country are taking part in a round of consultation meetings this week about 'radical changes' to their pay and conditions that have been agreed between Corporation bosses and Unions.
At the heart of the proposals are significant improvements to sick pay, shared parental leave, paternity pay, use of fixed terms contracts and London Weighting. The review also covers day-to-day considerations such as overtime payments and scheduling arrangements.
There will be staff meetings around the country over the next two weeks, including Leeds (3 July) and Salford (10 July). Unions BECTU, the NUJ and Unite have been involved in detailed discussions with BBC management for over six months about the proposals.
Noel McClean, BECTU's assistant national secretary (BBC Division), said: "The proposed changes are radical. Aside from the improved contractual benefits, the proposals would sweep away the complicated and often unsatisfactory range of contractual arrangements in the BBC, replacing them with one central standardised contract of employment.
"That said, the proposals are not final. There is much that we like but there are still some issues causing us concern. The consultation is an opportunity for members to engage with us and to influence the proposals before we get to the final set of negotiations."
Once the 'consultation roadshow' is complete, Union officials will meet BBC management over two days for further negotiation. A ballot of Union members will consider the final proposals.