07 June 2017
Webb & Purnell to deliver keynotes at Children's Media Conference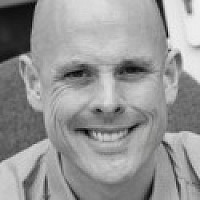 BBC big hitters Alice Webb and James Purnell will be keynote speakers at The Children's Media Conference (CMC) in Sheffield in July.
Webb, the Director of BBC North and BBC Children's, and Purnell, the Director of BBC Radio and Education, will speak on the opening day of the Conference on July 4th.
They will talk about the BBC's strategy on children's content at the Crucible Theatre, as well as about he wider industry.
More than 60 commissioners, buyers and co-producers will attend the three-day Conference, according to organisers.
Other high-profile speakers will include Baroness Kidron, founder of the 5Rights online security campaign; Sarah Muller, Head of Children's at Channel 5; and Lucy Murphy, Head of Kids' Content at Sky.