16 March 2017
BBC Radio 5 to launch first ever children's football podcast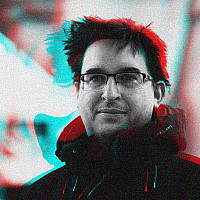 BBC Radio 5 Live is to air the country's first ever football podcast aimed at children.
The Jamie Johnson Footy Podcast has been commissioned following the success of the CBBC drama by the same name. Inspired by Dan Freedman's best selling books, it follows 12-year-old Johnson who lives and breathes football.
The first transmission is 5th April, featuring football news, interviews and talking points, all discussed by a squad of young fans.
BBC 5 live is now recruiting youngsters to get involved as reporters.
"Football is an essential part of our output on the station and we love the Jamie Johnson TV series, so it's fantastic to be working with CBBC to make the first ever football podcast for kids," explained Jonathan Wall, controller of BBC Radio 5 live.
"We've got the perfect host in Nick Bright and his team of young pundits are some of the funniest, most entertaining and knowledgeable football fans we've ever met - and of course they can probably get away with asking top players and managers questions that our adult reporters would never be able to get away with!"