08 December 2016
Ofcom sets out how it could regulate the BBC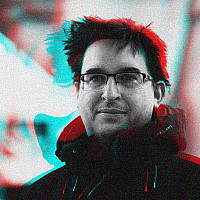 Ahead of the publication of the new BBC Royal Charter, Ofcom, has set out preparations for regulating the corporation.
The Government has decided that a new BBC unitary board will govern and run the BBC and be ultimately responsible for both editorial and management decisions, but Ofcom will become the external regulator and hold the BBC to account.
It is the biggest reform of the governance and regulation of the organisation since it was founded.
Today, Ofcom announced how it will go about its duties. It said that it will focus on 3 core areas:
Content standards;
Protecting fair and effective competition;
Reviewing the BBC's performance.
It added that it would work to "further the interests of citizens and consumers" and recognise that the BBC is "the cornerstone of public service broadcasting in the UK." But that it won't get special treatment.
It will recognise that governance lies with the new BBC Board and "consult widely".
In the coming months, Ofcom will develop an "operating framework", which will set out the regulatory tools that it will use to hold the BBC to account. There will be a number of separate consultations on the finer details of its role.