24 October 2016
ITV Studios closes northern drama hub in Salford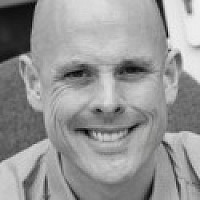 ITV Studios has disbanded its northern drama hub at MediaCityUK, making four jobs redundant.
The closure is part of a planned £25 million of savings announced by chief executive Adam Crozier in the wake of the EU referendum.
Development producer Phil Collinson, who joined ITV Studios in 2010 as a Coronation Street producer, has left to go freelance and will not be replaced.
An assistant and development producer have also lost their jobs, although ITVS is understood to be attempting to find them alternative work within the business.
The unit's creative director, Kieran Roberts, will stay on in his role as executive producer of Coronation Street, a position he has held since 2005. However, his creative director role will be scrapped.
The four-strong team has previously produced ITV Encore dramas Midwinter of the Spirit and The Trials of Jimmy Rose. It was also behind the upcoming ITV football drama Tina and Bobby, which went into production in the summer and is yet to air.
The news comes after  in-house factual label Shiver, also based at MediaCityUK, put all staff below executive producer level - 18 roles - at risk of redundancy.