24 August 2016
Liverpool's Bay TV placed into administration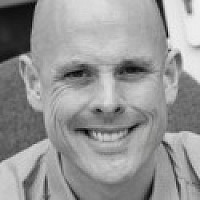 Liverpool's Bay TV has been placed into administration - but bosses are confident it will remain on air.
The 16 staff at the Toxteth-based company were sent letters by the administrator, Skelmersdale-based Refresh Recovery, today.
Administrator Gordon Craig wrote to Bay TV staff saying: "It is my intention for the time being, as administrator of the company, to permit the company to continue to trade whilst I assess the situation."
CEO Chris Johnson said: "We are working hard with the administrators to keep the business operating as a going concern.
"I am confident that the station will remain on air. We are looking to sell it as a going concern."
Bay TV was founded after former Culture Secretary Jeremy Hunt announced plans in 2011 for a largely privately-funded network of local TV stations to be launched across the UK.
The station went live on December 4th 2014 and says it has an average weekly audience of between 350,000 and 400,000 viewers, making it one of the five largest local stations to have launched so far.
Some £40m of BBC licence fee cash was put forward to help fund Local TV in the first three years – £25m on broadcasting infrastructure and £5m a year to subsidise programming.
Bay TV, whose HQ is in the former Toxteth TV offices in Windsor Street, won the Local TV Licence for Liverpool in February 2013.
Another operator, Made TV, made a 'small investment' into the firm earlier this year.