22 June 2016
BBC apologises for causing Sir Cliff Richard "distress" - but stands by story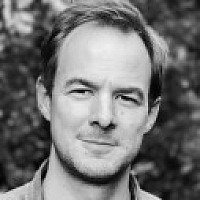 The BBC has apologised to Sir Cliff Richard for his "distress" but said it stood by its decision to report stories which are "in the public interest".
The singer was last week told he would face no charges over historical allegations of sexual offences.
It came 20 months after South Yorkshire Police raided his home live on BBC TV.
It was subsequently revealed that the police had struck a deal with the broadcaster to exclusively film officers arriving at Richard's Berkshire home.
Sir Cliff Richard
The BBC said last night: "The BBC is very sorry that Sir Cliff Richard, who has worked as a musician and performer for so many years with the organisation, has suffered distress.
"The BBC's responsibility is to report fully stories that are in the public interest. Police investigations into prominent figures in public life are, of course, squarely in the public interest, which is why they have been reported by all news organisations in this country.
"Once the South Yorkshire Police had confirmed the investigation and Sir Cliff Richard's identity and informed the BBC of the timing and details of the search of his property, it would neither have been editorially responsible nor in the public interest to choose not to report fully the investigation into Sir Cliff Richard because of his public profile.
"The BBC, at every stage, reported Sir Cliff's full denial of the allegations."
Richard told the Daily Mail he was "bitterly disappointed to see that while finally appearing to offer an apology for the distress I suffered, the BBC do not acknowledge they themselves have caused it".
He added: "I fail to understand how this so-called story was in the public interest and I believe that is a view shared by millions of fair-minded people. So, in due course we may have to let the courts decide this issue."