08 October 2015
Northern urban poets in Channel 4 takeover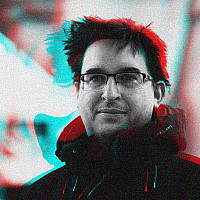 Channel 4 is celebrating urban and emerging poets, as part of National Poetry Day today.
In an industry first, Channel 4, E4 and More4 viewers will have bite-sized poetry performances, instead of continuity announcements.
Many of the poets have never been heard on television before and will be performing their own, original material in between shows.
"Our new brand identity reflects our remit to be diverse, challenging and innovative. We are very excited to be able to use it to give a platform to these fantastic new and emerging urban poets," explained James Walker, head of marketing, Channel 4.
Among the poets picked to perform are Andrew McMillan, who was born in South Yorkshire, but now lectures in creative writing at Liverpool John Moores University.
Another Yorkshire-born poet is Erin Bolens, who was the Glastonbury Festival Poetry Slam Champion in 2014.
Liverpool-born poet, Laurie Ogden, will also take part. Now based in the South East, she is part of the Roundhouse Poetry Collective.