22 October 2015
MPs back SIS Live's fight for £29m owed from 2010 Commonwealth Games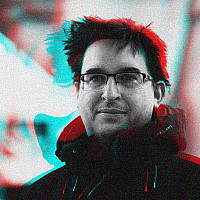 SIS Live's ongoing campaign to receive full payment for working at the 2010 Commonwealth Games in India has been raised in the House of Commons.
The company, which is based at MediaCityUK and Milton Keynes, has been locked in a contract battle with India's largest public broadcaster, Prasar Bharati.
It is one of a number of international contractors which is still owed payment after the Games.
Laurence Robertson MP brought the matter up again, with a question to Hugo Swire, the Minister of State, Foreign and Commonwealth Office.
"In the case of SIS Live, the British high commission in New Delhi has provided consistent support to the company and urged the Government of India to resolve the dispute over payment. I personally raised this issue with the Indian high commissioner just yesterday, and we will continue to press for a satisfactory settlement," said Swire.
Robertson added pressure, asking whether he agreed that the outstanding debt should be paid "in advance of the Indian Prime Minister's visit to this country later this year?"
"Yes, we very much hope this will be resolved before Prime Minister Modi comes here shortly. The visit will be an opportunity for us to discuss a wide range of issues. Bilateral trade with India is extremely good, but what is important is the signal this matter sends to other potential British companies looking to invest in India, so we do want it resolved," responded Swire.